Our Leadership Team 
Niki Koubourlis | Founder and CEO of Bold Betties
Every major life decision I made up until 2012 was motivated by a desire for security. The career I chose, the schools I went to, and the man I married were all based on a desire for security.   But when I had built that secure little world, I found it wasn't enough. My life lacked purpose and passion. 

So I left that secure life behind and moved to Colorado for a life of adventure.
And what an adventure it has been.
Since leaving my 80+ hour workweeks behind, I have spent a lot of time outdoors, trying new things, seeing new places and making new friends.
I am not your stereotypical hardcore, accomplished outdoorswoman. In fact some might describe me as more of a girly girl. I like to wear heels, makeup and dresses. I really like looking cute! And I LOVE being a woman. 
But I discovered that it doesn't really matter what I am doing outdoors or if I am any good at it. If I am with the right people, I always enjoy trying new things, gaining new skills and building new relationships.
That is why I founded Bold Betties and Bold Betties Outfitters. For all the women out there who want to try new things, see new places and make new friends.
Sommer Rains | Co-founder and COO of Bold Betties
I am a lover of anything from the 80s. A professional singer (only in my car). A little bit OCD, but a lot rock n roll. An equal opportunity wine drinker. There are no terrible books, only terrible writers (yeah, think on that one for a minute). I'm passionate about the mission of Bold Betties and constantly in awe of the amazing community of women that I'm proud to share the Bold Betties name with! We're doing awesome things – together. #DiscoverYourBold
Arezou Zarafshan | Co-founder and CMO of Bold Betties
As far back as I can remember, I have been known as an advocate for women, girls, boldness, taking risks, pushing the limits and defying the odds. That is why I am inspired by Bold Betties and its mission.  I love being surrounded by women who constantly challenge, push and support one another.  I really wouldn't be where I am at today without the community of women who have supported me, laughed with me, cried with me and pushed me beyond my limits, physical, emotional and intellectual.  I am a data junkie (love looking at statistical tables, graphs and do data modeling), a mom, wife, daughter and a recovering engineer!
Contributors to Our Mission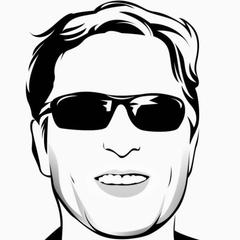 Chris Basham | Startup Esquire 
Chris Basham has more than 10 years experience as a startup cofounder. Prior to that, he was a Navy officer, and got an MBA. He completed his MBA internship in Silicon Valley and caught technology fever.
For the past 2 years, Chris has been consulting to several startups, helping with digital marketing and general go-to-market strategy and execution. This work comes out of Chris' personal background in taking his startups to market through the emerging world of digital marketing, going back to 2002. Chris loves being hands-on with digital marketing campaigns, and views his work as an 'incubator' of software ideas for a future startup; the best way to come up with great software ideas is to personally feel the pain of gaps in the market.
Dustin Fay | Lead Technical Guru
Dustin Fay may not be much of 'Betty,' but his bold understanding of technology plays an integral role at Bold Betties. As the lead/go-to technical guru, his responsibilities include software, web development, and everything in between. Working towards his bachelors in Computer Science & Mathematics at Metropolitan State University of Denver, Dustin is expected to graduate Spring 2017. Outdoor activities and interests include hiking, biking, backpacking, and snowboarding. 
      
Char Genevier | Development Extraordinaire 
Char

 discovered her love and talent for programming while in high school, and built her first company at the age of 15. 
She spent two years at Harvey Mudd College studying theoretical math before dropping out to devote her full attention to building SocialEngine, a white-label social networking platform. As its CTO, she bootstrapped SocialEngine to profitability, took the company through TechStars Boulder in 2011, and eventually sold it to the digital marketing agency Room 214. Afterwards, 
Char

 served as CEO and founder of The Cotery, a platform for artists and designers to design, pre-sell, and manufacture unique limited-run apparel without the upfront costs and complications of traditional manufacturing.
Char

 now consults and builds software for eCommerce companies through her consultancy Conjured. She also serves on the board of Blue Sky Bridge, and spends her free time skiing, hiking the front range with her dog Loki, and drinking good wine with good friends.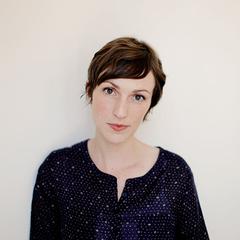 Chelsea Chorpenning | Digital Creative Director
Chelsea is the owner of Chelsea C Creative, a company specializing in visual storytelling strategy for entrepreneurs and startups. She is a professional photographer, graphic designer, and website designer and is thrilled to contribute her passion for creative design strategy to the Bold Betties team.